April 14, 2015 by Bill Burgess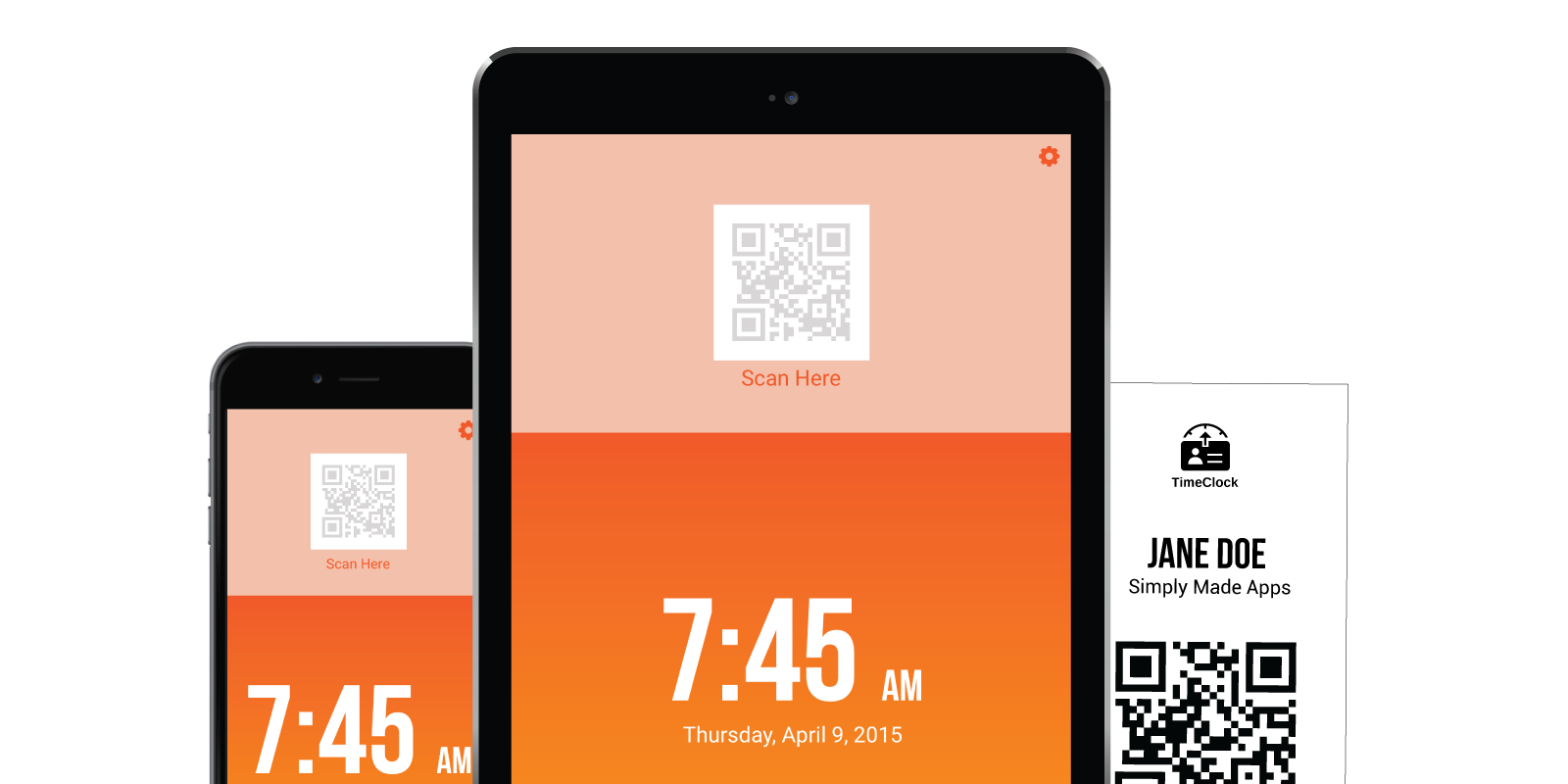 We are happy to announce that Simple In/Out has a new companion app, TimeClock. Customers have been using Simple In/Out as a makeshift timekeeping service for years. They have had to live with a few shortcoming and sacrifices to make it work this way, but has performed pretty well given that it was never really intended for this. Over the years we have added reports and the ability to edit past statuses, recently we added all new permissions to control who can update their status, and today we released TimeClock.
TimeClock works like any other timekeeping app or hardware. Every user gets a badge with a barcode (printable from simpleinout.com or directly from the app via AirPrint enabled printer) and can scan to clock in. Admin users can customize user permissions so they can only change their status (or clock in) on the TimeClock app or allow users to continue to use Simple In/Out as they have before. We have given the power to every customer to decide which way works best for them. Simple In/Out is a flexible and easy as ever.
TimeClock is a Universal app that runs on any iOS 8 device. Need to have people clock in on the road, use your phone. Want to have a central place to clock in at the office, install an iPad with TimeClock on it and you are good to go.
For those that have followed our blog and website, TimeClock was codenamed Project Augusta. All of our big projects get codenames named after famous golf courses. We were happy to coincide our release with the kick off to the Masters Tournament this year, which is reflected in our app screenshots. Note the time and date for our screenshots was the inaugural tee time for this years tournament. We are big golf nuts here and thought it was fitting that our project was finally completed and in time to make the tournament.
We hope you will enjoy the new app. If you have any questions or feature requests, we'd love to hear from you. Tell us what you think. We are already thinking up new code names for new projects. We are already up to the letter D. Doral maybe? Guess we'll see.