The new Simple In/Out TV
December 20, 2022
This week we're proud to announce we've shipped a major upgrade to Simple In/Out TV. Simple In/Out TV 4 has an all-new interface and offers the most board customization we've ever provided in our TV app.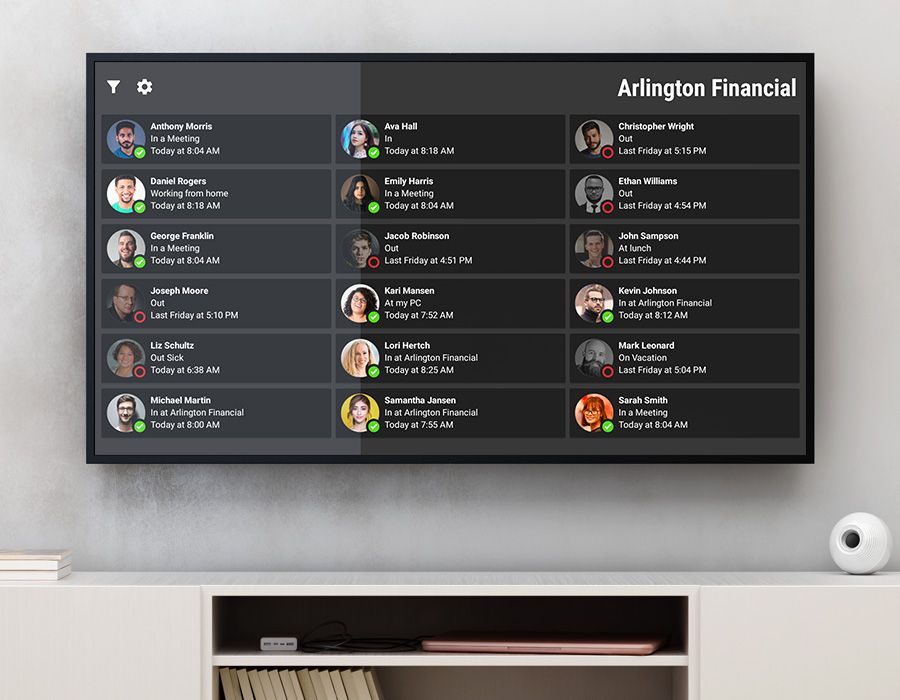 More Customization
Simple In/Out TV allows you to choose specific user information to display, a quantum leap over the old "our five options only" approach. You can add phone numbers, details, email address, etc. To enable these features, we also needed to allow more precision for text and profile image sizes, as well as control over column counts. We've also added advancing filtering by status and multiple groups. as well as multi-column sorting. You can design the TV board of your dreams with Simple In/Out TV 4.
Table View
Simple In/Out TV delivers a new table view alongside our classic card/grid view. Table views are fantastic at displaying tons of information on the screen, all in a single list that's easy to scan with your eyes. Like our card/grid view, you control the user information displayed, the number of columns, and the sizes of text and images.
Vertical Display
Simple In/Out TV supports both portrait and landscape presentations. If you physically control your environment, you can mount televisions sideways and use Simple In/Out TV to present user lists similar to airport arrival/departure boards (this is my personal favorite way to see user lists).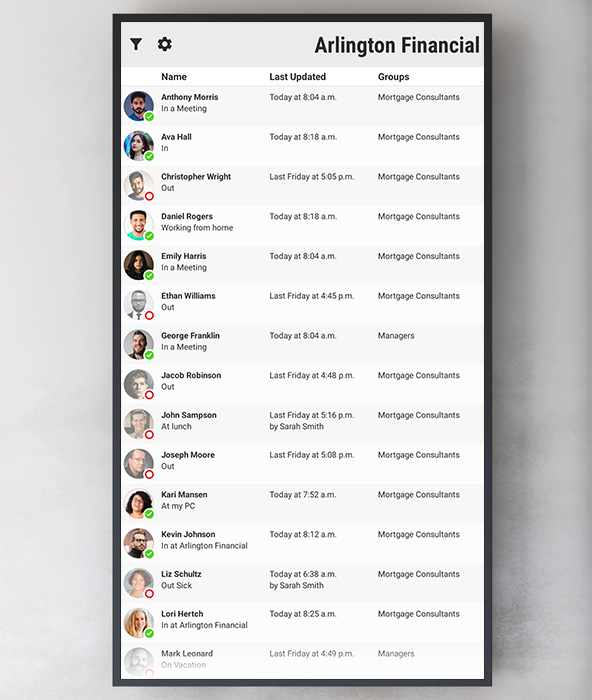 Simple In/Out TV 4 is availabe today for download from either the Google Play Store or the Amazon Fire TV Store. We can't wait to see them in the wild across the globe.