Simple In/Out Desktop Available in Public Beta
January 25, 2021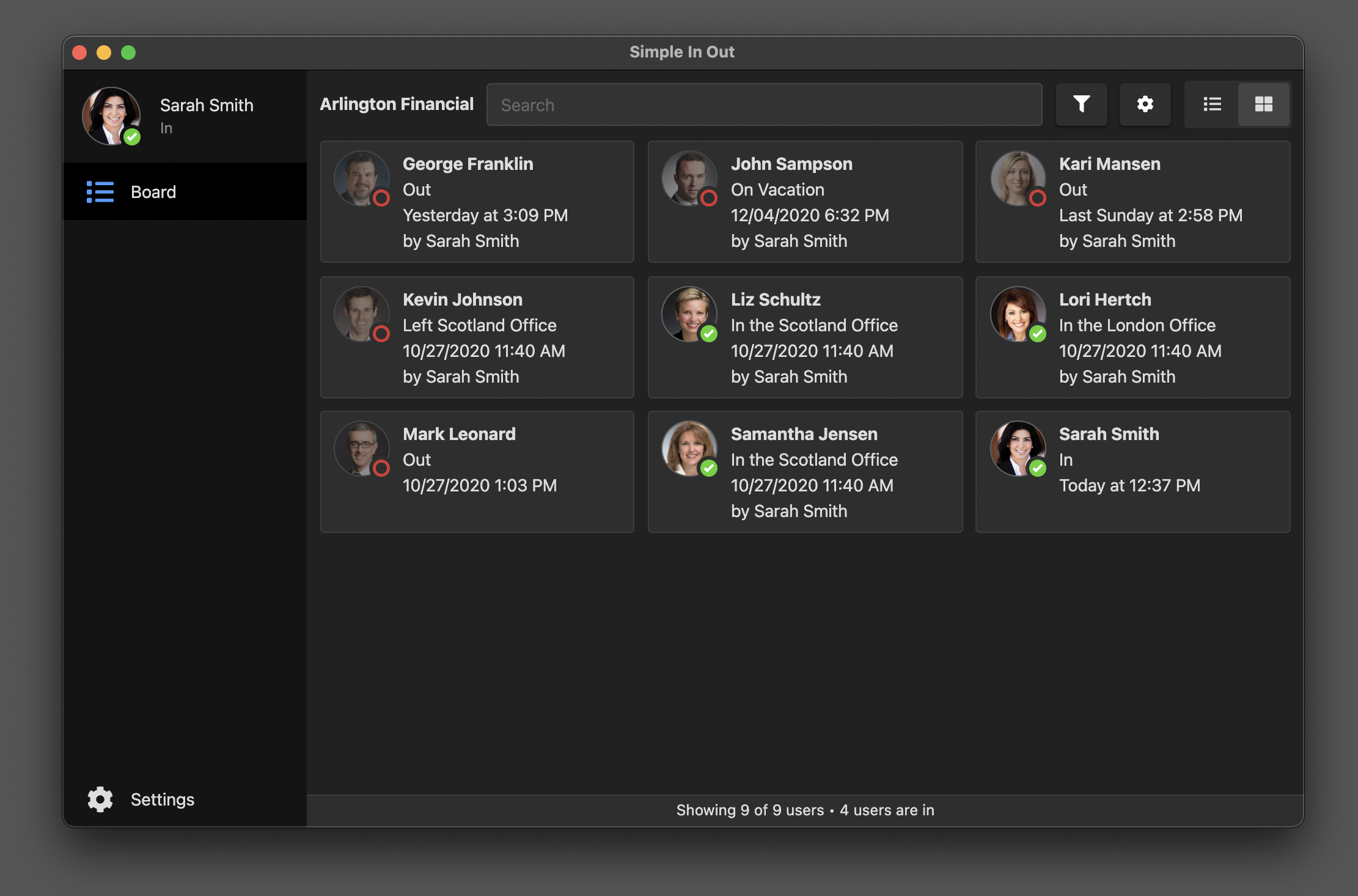 Last year, we published our plans for the future of Simple In/Out Desktop. Today, we're excited to announce that the next generations of our Simple In/Out Desktop app for Windows and Mac are available for preview in our Public Beta program.
This Public Beta features the best in/out boards we've built to date. They offer more control over board presentation with a table view, control over image sizes, Dark Mode, and options for which details are displayed. These features allow your Simple In/Out board to fit in smaller places than ever before, while also looking great in fullscreen mode.
Power is on display as well. You can filter by more than one group and by status. We allow for complex sorting and for the first time our users can sort by status comments. Instant search by typing is available with no additional clicks required.
We've also included support for French, along with English and Spanish.
We're working steadfastly towards the 1.0 release. We haven't yet implemented a few key features, such as updating another user's status, notifications, or automatic updates. Those features will be coming in future Public Betas. Once we've rounded out these features and collected feedback, we'll replace our existing desktop apps with the new Simple In/Out Desktop.
If you're interested in participating in our Public Beta, head over and download the new app for Windows or Mac. Let us know what you think. We're eager to hear feedback and add great new features in the months to come.