Update Simple In/Out Status Updates from Microsoft Teams
July 27, 2020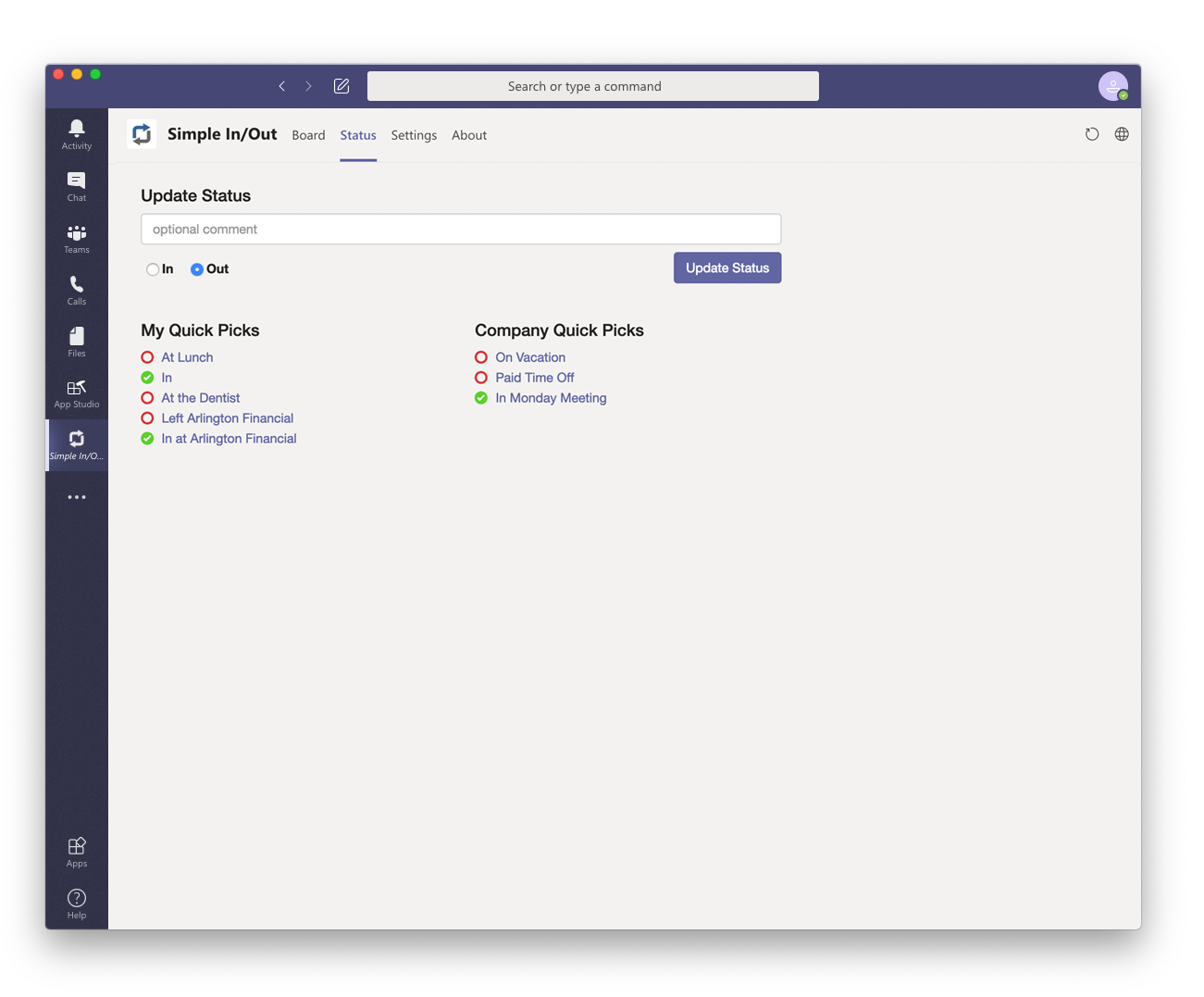 Last month, we launched the 2.0 version of our Simple In/Out integration with Microsoft Teams. This big update added your user board right inside a tab within Microsoft Teams, no longer requiring our Teams customers to revert to a web browser to see their users. At the time, I wrote that "if demand continues, we'll consider more features for Microsoft Teams".
And boy did demand continue! Almost immediately, users wanted to update their Simple In/Out status from inside Teams as well. After all, if you can view the board and make status updates, then you don't need a web browser to keep your colleagues up to date.
Today, we're launching our Status tab within Microsoft Teams! Now, users can make status updates easily without leaving Teams. We've added a text box for those valuable status update comments, as well as all your Quick Picks for one-click convenience.
If you haven't yet, You can install our Microsoft Teams Add-on today.