View Simple In/Out Board within Microsoft Teams
June 22, 2020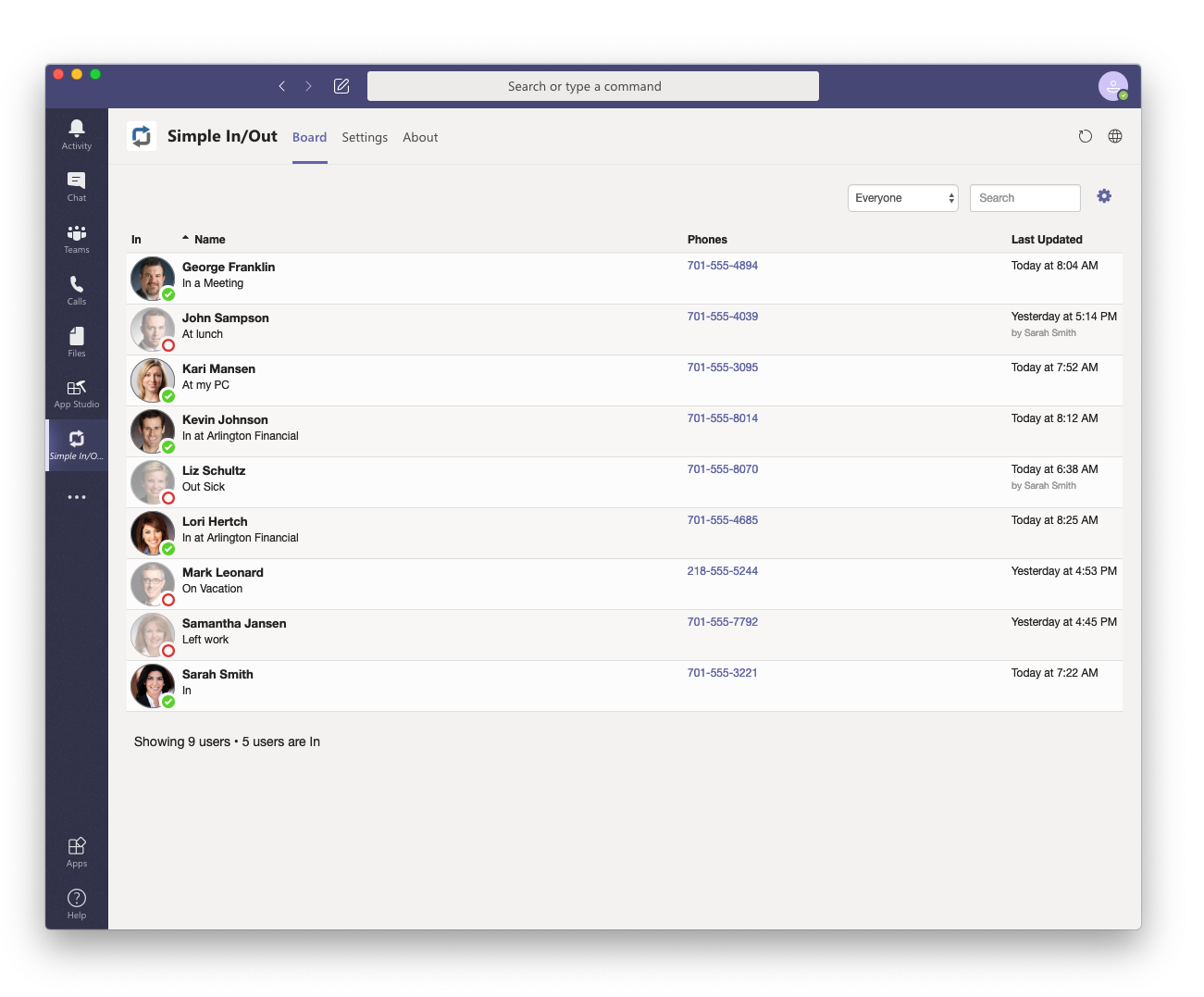 We've always been proponents of placing your in/out board everywhere. This is why we offer apps for phones, tablets, desktop computers, and even televisions. Your Simple In/Out board is only useful if it comes with you.
We've supported seeing your Simple In/Out status updates within Teams for years. This is a great way to see updates without having to pull up Simple In/Out on your computer or phone. We've had requests to add more features to our Teams integration, but it hadn't been a burning priority. With the COVID-19 pandemic gripping the world, priorities in the workplace have shifted and with that shift comes more features for Microsoft Teams.
Today, we're announcing version 2.0 of our Microsoft Teams add-on which now supports viewing your Simple In/Out board right inside of Microsoft Teams. With a few clicks, you can have a Simple In/Out tab with access to your list of users and their current statuses. This board updates automatically (just like our web board), so you're never more than a click away. You can search, sort, and view groups right from inside Teams.
You can install our Microsoft Teams Add-on Today.
If demand continues, we'll consider more features for Microsoft Teams. If you're a Microsoft Teams user, shoot us an email and let us know what would be valuable for you.