iPhone 6 and 6 Plus support for iOS Users
November 14, 2014
Today, update 7.1 goes live for Simple In/Out users. This update brings a ton of new changes for Simple In/Out users. Especially our users that upgraded to the new wave of iPhones a couple of months ago.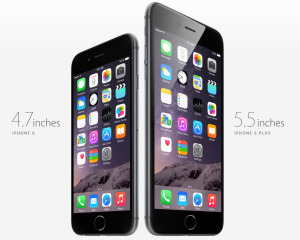 We spent a lot of time making this latest version fully compatible with the new devices. That means we had to go over every screen and make sure it stretches, fits, and rotates correctly to handle every pixel. Because of all this work to make things work for a bigger phone, we thought, why stop there. So we went all the way and added support for iPad as well. We have had lots of users ask us for a version of Simple In/Out that runs on an iPad, but doesn't have those black bars around it. We are very happy to announce Simple In/Out is a Universal app and will run on all compatible devices for iOS 7 and 8.
As great as support is for bigger phones and iPads, we didn't just stop there. We added a bunch of new features to make using Simple In/Out even better.
– We added support for the 1Passsword extension. If you use 1Password, you can use the extension to log in or create an account. It makes logging in super fast and super secure. (iOS 8 users only)
– Updated placeholders for user images. We removed the Mystery Man icon in favor of a placeholder with the users initial. It looks great. This is also just the beginning for some much bigger avatar changes we have in store. So stay tuned.
– Lots and lots of bug fixes and optimizations.
– Added a hidden tap gesture to the Beacon page to reveal information about them. Used for debugging and adding new Beacons.
– Lots of iOS 8 specific changes to make sure the app runs great.
We are very happy with the work we put into this build. We have been updating Simple In/Out for a lot of years, coming up on 4. We promise not to rest on our laurels and keep adding features you request. If you keeps sending in suggestions, we'll keep working to make them happen. The update is live, so get it today from the App Store.